Five months after its discographic debut in April 2009, the dual electronic unit Zn'shñ (multi-instrumentalist/composer Franck Smith and artist/sound-activist Elvire Bastendorff), publishes a second opus, simply titled "II".
Focusing on specific electronic works and "high-end" noise-manufacturing, the new CD contains
high frequency trajectories and delicate glitchy micro pulses between Japanese gagaku, digital machinery and Morton Feldman's string quartet colours
and was
elaborated as a peculiar ceremony for desertic places
. Directly following "++" and also published on French independant label Odiolorgnette, "II"
displays a suite of radical sonic manipulations conceived for nocturnal ambient usings
dedicated to inquisitive minds and sophisticated noise esthetes...
* Zn'shñ "II"
(2nd cd)
Recorded in 2009.
© Smith-Bastendorff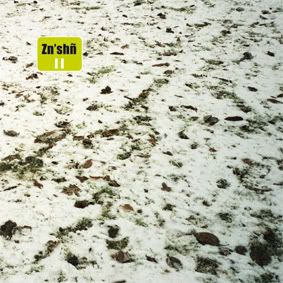 Order CD
[odl.9173-657]
Composed & performed by Elvire Bastendorff & Franck Smith
Recorded in 2009, time 48:37, Ref. odl.9173-657
Release date : September 2009
II1 — edit (0:37)
II5 — edit (1:44)
ALSO AVAILABLE* Zn'shñ "++"
(1st cd publication)
Recorded in 2008/2009.
© Smith-Bastendorff

Order CD
[odl.9173-656]
Composed & performed by Elvire Bastendorff & Franck Smith
Recorded in 2008/2009, time 48:45, Ref. odl.9173-656
Release date : April 2009
++IV (1:29)
++II (1:42)